Edgar ZENDEJAS
Choreographer & Artistic Director
Mexican born Edgar Zendejas has evolved as both interpretive artist and choreographer over two decades of dedicated work in the dance community. Fueled by a passion for dance that began in his native country, Zendejas was drawn to the United States where he received a bursary to study at the United States International University. Edgar's interpretive career began in Chicago where he performed with Hubbard Street Dance Chicago and Giordano Jazz Dance. In the early nineties, Edgar joined Les Ballets Jazz de Montreal, now BJM Danse, where he found himself evolving as an artist and choreographer. The company's varied repertoire and frequent international tours nurtured Edgar's emerging interest in creation. After the successful premiere of Zendejas's first work, "Breve Enlace," Louis Robitaille, artist director of BJM, promoted Edgar to associate choreographer with a commission for a new work: "Besame. Besame Mucho!" which was applauded by Montreal audiences. Recognition of this new work as well as awards from the Festival Danse Encore in 2001 and 2003, led to choreographic commissions in Mexico and the United States, most notably from Jacob's Pillow; Cedar Lake Contemporary Ballet, New York; DanceWorks Chicago; Luna Negra Dance Theater, Chicago; NorthWest Professional Dance Project; Ballet de Monterrey, Mexico; State Street Ballet, CA. Edgar Zendejas's North American acclaim continued to grow: he won the Hubbard Street 2 National Choreographic Competition in 2010, competed as a finalist for the Milwaukee Ballet's choreographic competition "Genesis" in 2011, and won the Outstanding Choreographer Award from Youth American Grand Prix in 2012. 
The language of Edgar Zendejas's movement is seductive. Coloured by his Mexican heritage, the movement explores the qualities of the human soul with humour and delicacy. His vision of a better world through choreography was realised in January 2006 when he co-founded ezdanza along with Julien Gagnon and Neelanthi Vadivel. Since then the company has evolved as an open space focused on research, creation and dissemination. Ezdanza now boasts a dedicated agent, Zia Artists, and a growing number of internationally acclaimed artists.

While ezdanza continues to grow and develop, Edgar Zendejas can now explore new branches of choreographic collaboration, especially with the contemporary circus. He was signed the choreography for "Entresort", a show celebrating the 25th anniversary of the Swiss Circus Starlight. Also, as a member of the artistic team of Franco Dragone, Zendejas was for a period of five months in Xishuanbanna to create "Dai Show". More recently in 2014 and 2016, in collaboration with the National Circus School of Montreal, Edgar Zendejas, as a director, creates the shows "Méandre" and "Colibri", presented at the Tohu and received excellent reviews. The company evolves into an area of freedom devoted to research, creation and dissemination. Always following this objective, ezdanza opened its doors to "Perpetua", a creation of three Mexican choreographers, Mauricio Nava, Victor Quijada and, Edgar Zendejas.
The year 2017/18 will be the years of the two new commissions for Edgar Zendejas entitled "The Rite Of Spring" and "Spartacus",  contempray full length ballets with State Street Ballet in USA. These works will also be signed in collaboration with the Montreal designer Michael Slack for the sets and costumes as well as Stéphane Ménigot as a lighting designer. And finally, ezdanza will start a new creation in 2017/18, entitled "The Lorca Project", which it will draw inspiration from the life and poems of Federico Garcia Lorca. Edgar Zendejas as director and choreographer will be accompanied by two guest choreographers. "The Lorca Project" will mark for ezdanza, the first creation where contemporary dance will interact with the contemporary circus art.


Danielle DENICHAUD

Danielle's South African heritage led her to explore a wide variety of dance styles throughout her training. A
native to Toronto, she graduated from the Professional Program of the National Ballet of Canada in 2002. There
she worked with highly respected teachers: Bob McCullum, Lindsey Fischer, Martine van Hamel and Jean Yves
Esquerre. Danielle has also received various modern training including Limon technique with Donna Krasnow
of York University. After her studies, Danielle spent two years with Robert Desrosiers dance followed by three
seasons with Les Ballets Jazz de Montréal (bjm_danse), which gave her the opportunity to perform premieres
by Aszure Barton, Rodrigo Pederneiras and Crystal Pite. Throughout her career, she also had the privilege to
perform independently for: Roberto Campanella, Holly Small, Michael Trent, Frank Augustyn, Andrea Nann and
Tedd Robinson. Danielle teaches dance and yoga and is studying to become a registered holistic nutritionist.
She became a member of ezdanza in 2006 where she works as an interpretive artist as well as artistic assistant
to Edgar Zendejas.
Julien GAGNON
After his studies at Hull University and several spiritual travels around the world, Julien began dancing at the age of 21. He completed his formation at the Conservatoire de danse de Montreal. During that time, he received a bursary from Les Ballets Jazz de Montréal that allowed him to participate in a pedagogical residency at L'Académie internationale de musique et de danse du Domaine Forget (Charlevoix). Another bursary led him to study at the prestigious National Ballet School of Canada. During his dance career, Julien has had the opportunity to perform with Ballet Ouest, The National Ballet of Canada, Les Grands Ballets Canadiens de Montréal and The Banff Center for the Arts Dance Festival. Julien's interest in oriental wisdom and spirituality drew him to become a certified yoga instructor. His previous studies allowed him to enrich the athletic rigor of the yoga discipline with the principles of dance.
Julien co-founded ezdanza in 2006 and currently parallels his career as administrator, with that of yoga instructor and dancer.
Sara HARTON
Native from Quebec City, Sara graduated from L'École Supérieure de Ballet Contemporain de Montréal. She received several scholarships and awards for excellence including the Lieutenant Gouvernor of Québec's award of distinction. She was a member of Le Jeune Ballet du Québec, during which time she interpreted creations by many renowned choreographers including Shawn Hounsell, Victor Quijada, Hélène Blackburn, Christophe Garcia, Mario Radacovsky, Kristen Cere and Iréni Stamou. In 2006, she joined Les Ballets Jazz de Montréal (bjm_danse). During her three seasons with the company, she performed works by Aszure Barton, Rodrigo Pederneiras, Crystal Pite and Mauro Bigonzetti. Her most recent credits include dancing with Danse K par K, directed by Karine Ledoyen.
Sara has worked with ezdanza since the summer of 2009.
Véronique GIASSON
Longueuil-born Véronique Giasson graduated from L'École Supérieure de Ballet Contemporain de Montréal. In 2005, she joined Le Jeune Ballet du Quebec, where she danced until 2008. This pre-professional company gave her the opportunity to tour nationally as well as internationally, performing creations by renowned choreographers: Miguel Robles, Victor Quijada, Kristen Cere/François Chirpaz, Michel Hallet-Eghayan, Shawn Hounsell, Mario Radacovsky and Hélène Blackburn. In 2006, Véronique was awarded the Datadraft bursary for "Shakti", a piece that she choreographed for Le Jeune Ballet du Quebec. One year later, she received the Andrea Boardman award for excellence.
Véronique made her professional debut in 2008 as an apprentice with Cas Public, under the direction of Hélène Blackburn. Following that, she was hired by Les Ballets Jazz de Montréal (bjm danse)to dance in the new creation "Rossini Cards," by Mauro Bigonzetti. In 2011-2012, she danced with the Donlon Dance Company based in Saarbrücken, Germany, performing various works by Marguerite Donlon and Stijn Celis' Cinderella .
Since 2009, Véronique has collaborated on many different projects with ezdanza.
David RANCOURT
David Rancourt, a native of Abitibi-Témiscamingue, has been living in Montreal since the summer of 1999. He received his professional contemporary training from Les Ateliers de Danse Moderne de Montréal. Immediately following his graduation in 2003, he joined La Compagnie Marie Chouinard and worked there for three years. Since then, David has been performing works by Sylvain Émard, José Navas, Annie Gagnon, Chanti Wadge and Paula de Vasconcelos, among others. In January 2008, David presented his first co-creation, "The Sorrowful Sons", in Montreal with Clara Furey at Tangente. In addition to working as a performer, choreographer and modern dance instructor, he practices thai-yoga massage and Qi Gong, a discipline he has studied for many years with Marie-Claude Rodrigue. In recent years, David's artistic approach has begun to diversify as he occupies different roles (teacher, performer, choreographer and collaborator) on various projects.
Until now, David has collaborated on two projects with ezdanza: in June 2009 and summer 2010.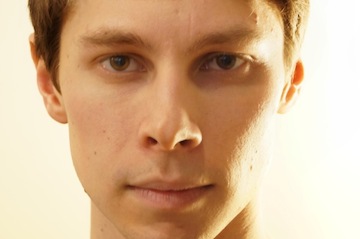 Jeff WOLFE
Jeff Wolfe received his training at Houston Ballet Academy, Texas, where he studied on scholarship for two years and danced with Houston Ballet's second company. He spent two years freelancing for companies such as River North Dance Chicago, Brooklyn based Renegade Performance Group, and Ron De Jesus Dance Company. Wolfe spent four seasons with BalletMet in Columbus, Ohio, followed by a season and a half with River North Dance Chicago for a season and a half. In winter 2012, Jeff became a Soloist for the Montgomery Ballet. Wolfe has also performed as a dancer and aerialist on Oasis of the Seas by Royal Caribbean, the world's largest cruise ship. He has performed original works by renowned choreographers including Stanton Welch, Harrison McEldowney, Lauri Stallings, and Randy Duncan. Wolfe was also honoured as a winner in the "Columbus Choreographic Project" in 2008. He is currently dancing with Compagnie Flak and freelancing in Montréal. Jeff Wolfe joined ezdanza in June 2012.
François RICHARD
Born in Moncton, New Brunswick, François began his dance training at the DancEast Dance Centre. In 2004, he was invited to attend the Royal Winnipeg Ballet School where he graduated with honours in 2006. Since then, his career has taken him across Canada, the United States and Europe, dancing for professional companies such as Canada's Royal Winnipeg Ballet, Les Grands Ballets Canadiens de Montréal, Atlantic Ballet Theater of Canada, principal at Ballet Ouest de Montréal, Sinha Dance, Viruo Dance and José Navas / Compagnie Flak. In 2011 he was part of the short film ORA, produced by the NFB and nominated for a Genie award as best live action drama in 2012. François also teaches at schools and companies in both Moncton and Montreal, including Concordia University, Ballet Ouest de Montréal, DancEast Dance Center, Atlantic Dance Academy and Dance Virtuosa. He began collaborating with ezdanza in January 2013




Márcio Vinícius PAULINO SILVEIRA

Born in Barretos in the state of São Paulo, Brazil, Márcio Vinícius Paulino Silveira trained with the Bolshoi Theatre School in Joinville, the only branch of the famed school outside of Russia. After receiving his technical degree in contemporary dance in 2009, Márcio worked briefly with the young company of the Bolshoi Theatre School. In 2010, Márcio joined as soloist dancer the internationally renowned Montreal dance company La La La Human Steps and traveled abroad to perform their latest creation.
Marcio will join ezdanza in winter 2014 for PERPETUA project.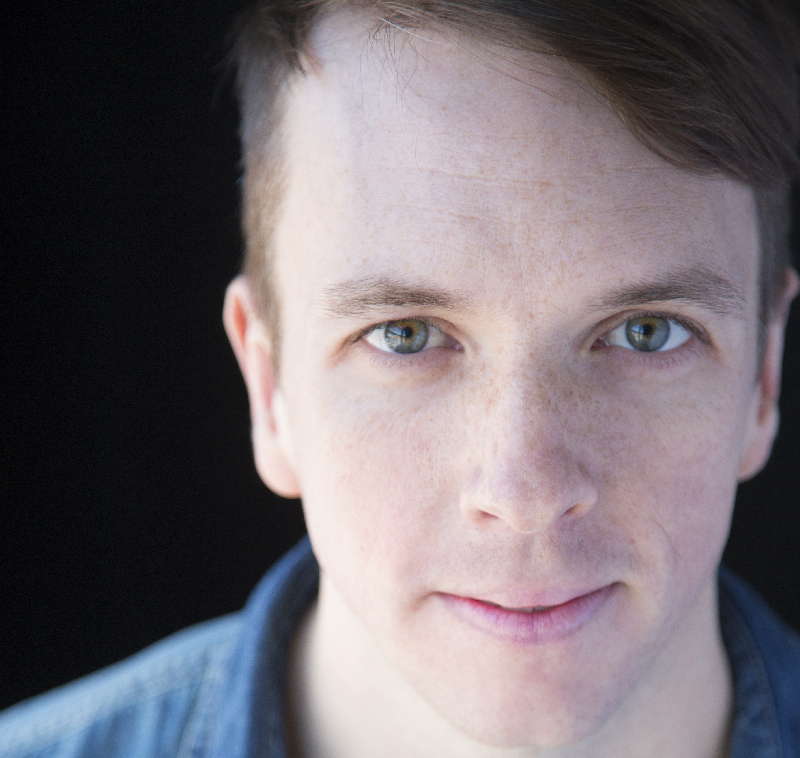 Nicolas LABELLE
After studying theater, Nicolas is initiated to dance in 2001 and continued his studies at LADMMI, the School of Contemporary Dancein Montreal. Since 2009, he had the opportunity to work with Hélène Langevin, Emmanuel Jouthe, Manon Oligny, Marie Béland, Sylvain Emard, Les Imprudanses and Lisa Phinney. In 2011, he joined the team of NTE for a theater piece written and directed by Daniel Briere and Evelyne de la Chenelière assisted by Estelle Clareton's choreography. He also danced in a Cirque du Soleil production under the choreographic direction of Harold Rhéaume. Nicolas also participated in various dance projects with, among other,  Amélie Rajotte, Ballet streets, Menka Nagrani, Ghislaine Doté Raphaëlle Perreault.
Nicolas will join ezdanza in May 2014 for PERPETUA project.
---