PERPETUA Successful tour MEXICO 2015
---
GRACIAS , MERCI, THANK YOU for our first tour, ezdanza Mexico City performances at Sala Miguel Covarrubias October 2015
Thank you so much to the entire team of ezdanza, Danza UNAM, Mexico, CALQ, CAM, CAC, Quebec, Canada our donors, guest choreographers Victor Quijada and Mauricio Nava, our production team, board of directors, and to the wonderful Mexican audience.
MERCI de croire en ezdanza!
Gracias por creer en ezdanza!
Thank you for believing in ezdanza !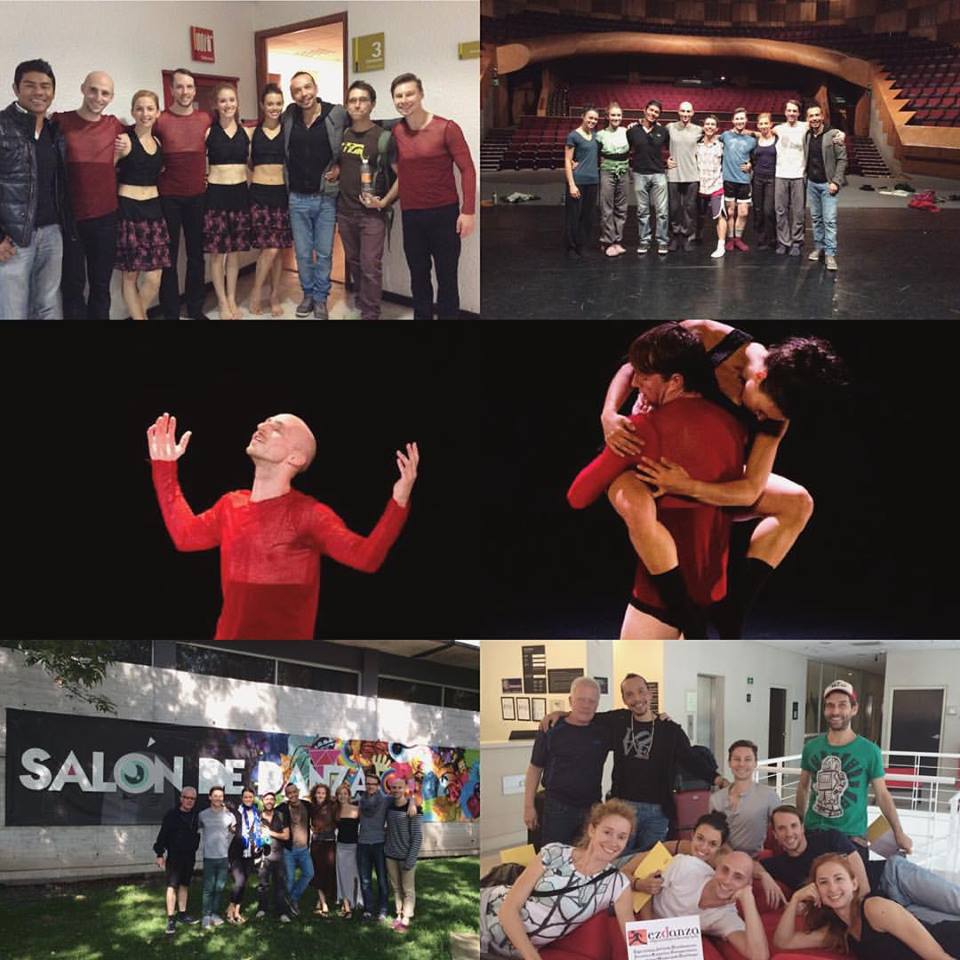 My most sincere GRATITUDE to:
Mtra. Angelica Kleen, Luisa Sassano, Julie Lee, Laurence Paré-Seguin, Neelanthi Vadivel, Scott Elliott, Michel Cossette, Pps Danse, Claude Fontaine, Jocelyn Sicard, Lynne Fournier-Giasson, Guillermo Rocha, Rajesh Patel, Paco Trejo, Artescen U. de Guanajuato, Mtra Ema Pulido, Mtra. Martha Elena Welsh, Mtra. Selene Aguirre, James Kelly,
Jean-philippe Barrios, Owen Belton, Alejandra Rivera, Gilberto Omar Sanchez The Sconeck, Jasper Gahunia, Diane Piché, Claire Myers, Isabelle Rochon, Susan Alexandre, Mtra. Taina Morales, Mtro. Jesus Corrales, Jean-Yves Esquerre, Louis Robitaille, Anik Bissonnette, Rossetti De Montréal, Louis-Martin Charest, Géovanny Solis, Yen Lasalle, and Edouard Dumoulin.
PERPETUA
Coreografía de Victor Quijada, Mauricio Nava y Edgar Zendejas
Asistencia Artística de David Rancourt
Con Véro Roro, Francois Richard, Danielle Denichaud, Jeff Wolfe, Nicolas Labelle, Sara Harton.
Video de PAco Ziel
Arreglo musical y original (extracto de sección de Perpetua ) por Jean-philippe Barrios.
PERPETUA es la primera colaboración de ezdanza donde la compañía abre sus puertas a dos creadores / coreógrafos para unificar un programa completo. "Es mi relación personal con mis raíces y mi herencia mexicana, así como mi amor por la danza lo que me ha llevado a crear un programa único en su género, el cual refleja mi colaboración con dos coreógrafos invitados: Mauricio Nava y Victor Quijada".
El objetivo de esta obra ha sido explorar y combinar las diferencias y similitudes de tres coreógrafos; Victor Quijada (Rubberbandance), Mauricio Nava (El Circo ContemporáNEO danza multidisciplinaria) y Edgar Zendejas (ezdanza). Tres coreógrafos, cada uno con un destino diferente.
Esta gran puesta en escena se ha inspirado en las raíces culturales de Edgar Zendejas, y le han permitido crear, intercambiar y compartir una misma visión con dos compañeros coreógrafos a quienes los identifica una misma herencia, su herencia mexicana.
PERPETUA es un programa que muestra la voz artística de cada coreógrafo, revelando sus experiencias de una vida distinta y única y con una influencia dentro de los parámetros de la danza.
Orígenes
Los ciclos de la vida y la muerte, la alegría y la tristeza giran de manera diferente en todos los países, a diferentes velocidades y a través de ciclos impulsados por diferentes fuerzas. Los ciclos en México hoy giran fuertemente y sin medida. El secuestro y el reinado de la violencia en un país donde la mafia hace que el "mexicano" se quede paralizado por el miedo y sin esperanza. Sin embargo, esta constante danza con la muerte no es nueva en la vida de México, pero de las sombras de su velo con una cultura rítmica y brillante, hace que emerja una fuerza que parece coincidir con la mano invasora de la muerte y produce una fuerza para seguir adelante.
Esta obra nace de este retrato vibrante, conmovedor y rico; y con el aliento de la vida y la muerte que cierne en las vidas de no sólo los que viven en México, sino de cualquier persona con relación a la antigua tierra de los aztecas, ya por origen, parentesco, o lazos amistosos.
PERPETUA da nombre a este ciclo constante de la vida y la muerte en tres visiones de tres diferentes artistas, un trabajo unificado y editado bajo la dirección de Edgar Zendejas.
This tour will be possible thanks to the support from CALQ, goverment of Quebec.
(English version will follow)
Les origines
Portés par des forces distinctes, les cycles de la vie et de la mort, de la joie et du chagrin, tournoient à chaque instant dans tous les pays. Le Mexique d'aujourd'hui est grandement affecté par la manière sauvage et imprudente qui caractérise la succession de ces cycles. Des phénomènes tels le kidnapping et la violence règnent dans ce pays corrompu, où politiciens et bandits s'associent; le « Mexicano» baigne dans la terreur et ne peut se permettre d'aspirer à une vie meilleure. Même si cette danse incessante avec la mort n'est pas chose nouvelle pour les Mexicains, une culture rayonnante et dynamique émerge encore et toujours derrière ce voile sombre. Cette joie de vivre débordante semble même pouvoir tenir tête à la "Grande Faucheuse"…
Le peuple mexicain et tous ceux qui sont liés aux anciennes terres aztèques par les sentiments et le sang sont confrontés à ce portrait vibrant, poignant et riche de ce souffle entre la vie et la mort. 
PERPETUA évoque les cycles perpétuels de lamentations et de réjouissances, définis ici par trois voix affectées de près ou de loin par cette réalité.
Les trois créateurs
Victor Quijada est né aux États-Unis et a grandi au sein d'une famille mexicaine. Il a ensuite immigré au Canada, portant en lui ses deux cultures et ses deux langues.
Mauricio Nava est directeur artistique, danseur et chorégraphe. Il puise son inspiration de la culture de son pays natal, le Mexique, où il vit encore aujourd'hui. 
Edgar Zendejas est né dans la ville de Mexico. Il a vécu et développé sa carrière dans deux pays d'adoption, les États-Unis et le Canada. Sa vie et son travail chorégraphique sont influencés par les souvenirs et les traces du passé qui l'accompagnent jour après jour.
La vision
Trois chorégraphes.
Trois voix.
Un héritage.
Critique:

Publié le 06 juin 2014 à 07h13 | Mis à jour à 07h13
François Houde
Le Nouvelliste
La danse qui séduit!
Le premier spectacle officiel a eu lieu à la Maison de la culture qui recevait la compagnie montréalaise Ezdanza qui présentait en grande première sa création Perpetua. Sous la direction artistique du réputé chorégraphe Edgar Zendejas, déjà primé pour des spectacles lors d'éditions antérieures de Danse Encore, Ezdanza a séduit le public qui a accueilli l'oeuvre avec le puéril, mais sincère enthousiasme qui marque souvent les prestations dans le cadre du festival trifluvien. Les danseurs ont manifestement été séduits par ce chaleureux accueil.
Perpetua est un spectacle éminemment séduisant sans jamais laisser la moindre impression qu'il soit facile. D'abord, il convient de préciser que trois chorégraphes ont travaillé à l'oeuvre, chacun avec sa vision fondue dans un tout. Mauricio Nava, présent jeudi soir à la Maison de la culture, et Victor Quijada ont uni leur créativité à celle de Zendejas, lui aussi sur place, pour produire ce magnifique hommage au mouvement.
Sans doute la présence de trois créateurs et de trois visions a contribué à donner sa personnalité à ce spectacle riche qui s'éclate dans toutes sortes de directions sans jamais se perdre. En son centre, le questionnement sur l'individualité, l'identité de l'individu par rapport aux autres, à des groupes mais aussi l'incommunicabilité. Le tout ne cherchant jamais à gommer les origines latines des trois créateurs.
Pour ce faire, la danse éclate et devient du théâtre par moments. Des dialogues viennent enrichir la trame narrative de certains segments ou, du moins, orienter le propos. Des traits d'humour, de l'absurde et même une rupture complète de la narration alors que les interprètes se mettent à s'interroger ouvertement sur les gens dans la salle viennent donner un caractère plus excentrique à l'oeuvre qui conserve pourtant une indéniable cohérence.
Les chorégraphies, aussi variées que la bande sonore, particulièrement séduisante, se caractérisent par la fluidité du mouvement, véritable moteur de la prestation. On en oublie presque la virtuosité des danseurs qui réalisent pourtant des mouvements spectaculaires qui se noient dans le courant des pas et des attitudes. Ils s'affranchissent constamment de la normalité et des habituelles limites humaines pour donner à leurs corps une dimension nouvelle, étrangère mais diablement attrayante.
Si le tout baigne dans une certaine sérénité, la gravité n'en est pas moins bien présente au coeur du propos. Quelques scènes en duo apportent même un touchant lyrisme au moment où les interprètes brisent les murs de l'isolement ou de la conformité au groupe pour enfin se rapprocher individuellement d'un autre. L'homme apparu seul au début du spectacle quittera pourtant seul à la fin comme si ses soixante minutes d'interactions avec les six autres interprètes, n'avaient, finalement, eu lieu que dans sa tête.
Entre la tristesse et les réjouissances, Perpetua a totalement charmé. Que voilà un beau début de festival.
Photographe: Yam Lasalle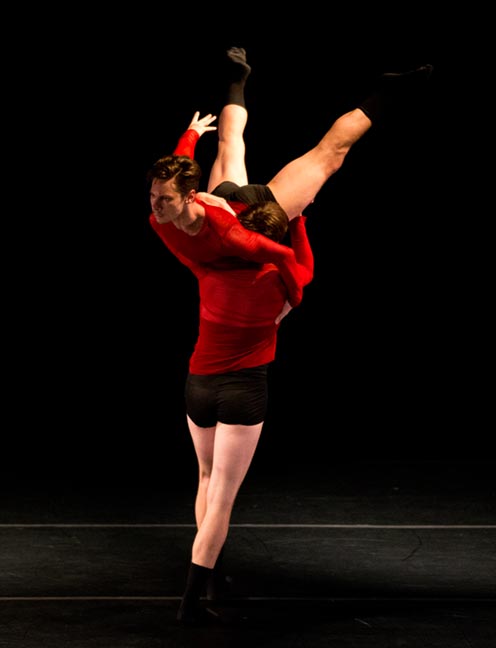 PERPETUA

Origins
The cycles of life and death, joy and sorrow spin differently in all countries, at different speeds, spun by different forces. The cycles in Mexico today spin wildly and recklessly, kidnapping and violence reign in a land where politicians bed with gangsters and the "mexicano" is left in fear and without hope. However, this constant dance with death is not new to Mexican life, and from the shadows of her veil a culture bright and rhythmic emerges with a force that seems to match death's invasive hand.
This vibrant portrait, poignant and rich with the breath of life and death hangs in the lives of not only those living in Mexico, but anyone connected to this ancient land of the Aztecs through birth, family, friend or calling.
PERPETUA gives name to this constant cycle of life and death, lament and rejoice. It belongs to all humans and here it is defined by the voices of those directly and indirectly marked by the current cycles of Mexico.
Creators
Victor Quijada, native to the United States of America, grew up in the atmosphere of a Mexican family and eventually carried his two cultures and two languages to find a new home in Canada.
Mauricio Nava, artistic director, dancer and choreographer, his career was nourished by the Mexican culture, life and land where he was born and lives today.
Edgar Zendejas, born in Mexico City, lived and developed his career in two adopted countries, with the traces and memories of his homeland constant companions in his life and choreographic work.
Vision
Three choreographers.
Three voices.
One heritage.

Review:

Published June 6, 2014 
François Houde
The Nouvelliste
Dance that seduces!
The official opening show was held at the Maison de la Culture and presented the world premier of Perpetua, the latest creation from the Montreal based company Ezdanza.  The works of renowned choreographer and artistic director Edgar Zendejas have made regular appearances at previous editions of Danse Encore. Ezdanza seduced the audience, who responded with childlike enthusiasm, a common reaction from this Trifluvien festival. The dancers were in turn clearly seduced by this warm reception.
Perpetua is a highly attractive show that never gives the impression of being carefree. Firstly, it should be noted that three choreographers created this work, the unique vision of each blended into the whole. Mauricio Nava, who was present Thursday night at the Maison de la culture, and Victor Quijada united their creativity with Zendejas, also present at the Maison de la culture, to create this magnificent tribute to movement.
Without a doubt, the presence of three creators and three visions contributed to the rich personality of this show, which expanded in many directions without ever losing its path. At the heart of the work we find reflections on individuality, identity, the self as related to others and groups, as well as the inability to communicate. This is accomplished without ever seeking to erase the Latin roots of the three creators.
At times, the dance transforms into theatre, with dialogue that enriches the narration of transitions or at least guides the story. Traces of humor, absurdity and even a complete breakdown of language, such that the interpretive artists openly question the audience, gives an even more eccentric nature to the work that manages to nonetheless maintain an undeniable coherence.
The choreographic works create a seductive force, carrying us from section to section with their fluidity and diversity, supported by a musical score that equally reflects the variety of the movement. The virtuosity of the dancers, demonstrated through their technical feats, is almost lost amidst the seamless transitions and evolving attitudes that link the different styles together. We see the artists constantly freed from the limitations of pedestrian human gesture, and their bodies refreshed with new dimension, one that is foreign and yet devilishly attractive.
If the whole is bathed within certain serenity, the gravity of the piece remains at the heart of the story. Certain duets bring a touch of lyricism, as interpretive artists break through the walls of isolation and conformity to draw closer to one another for brief moments. The man who appears alone at the beginning of the show is left alone at the end, as though the 60 minutes of interactions with the 6 other interpretive artists was finally nothing more than a projection of his mind.
Between sadness and rejoice, Perpetua is utterly charming. What a beautiful start to the festival.
Photographer: Yam Lasalle


---