RICHMOND BALLET -Edgar Zendejas 2016
---
REALMS OF AMBER
Choroegraphy by Edgar Zendejas
Chants from the Valaam Monastery Choir)
MARCH  2016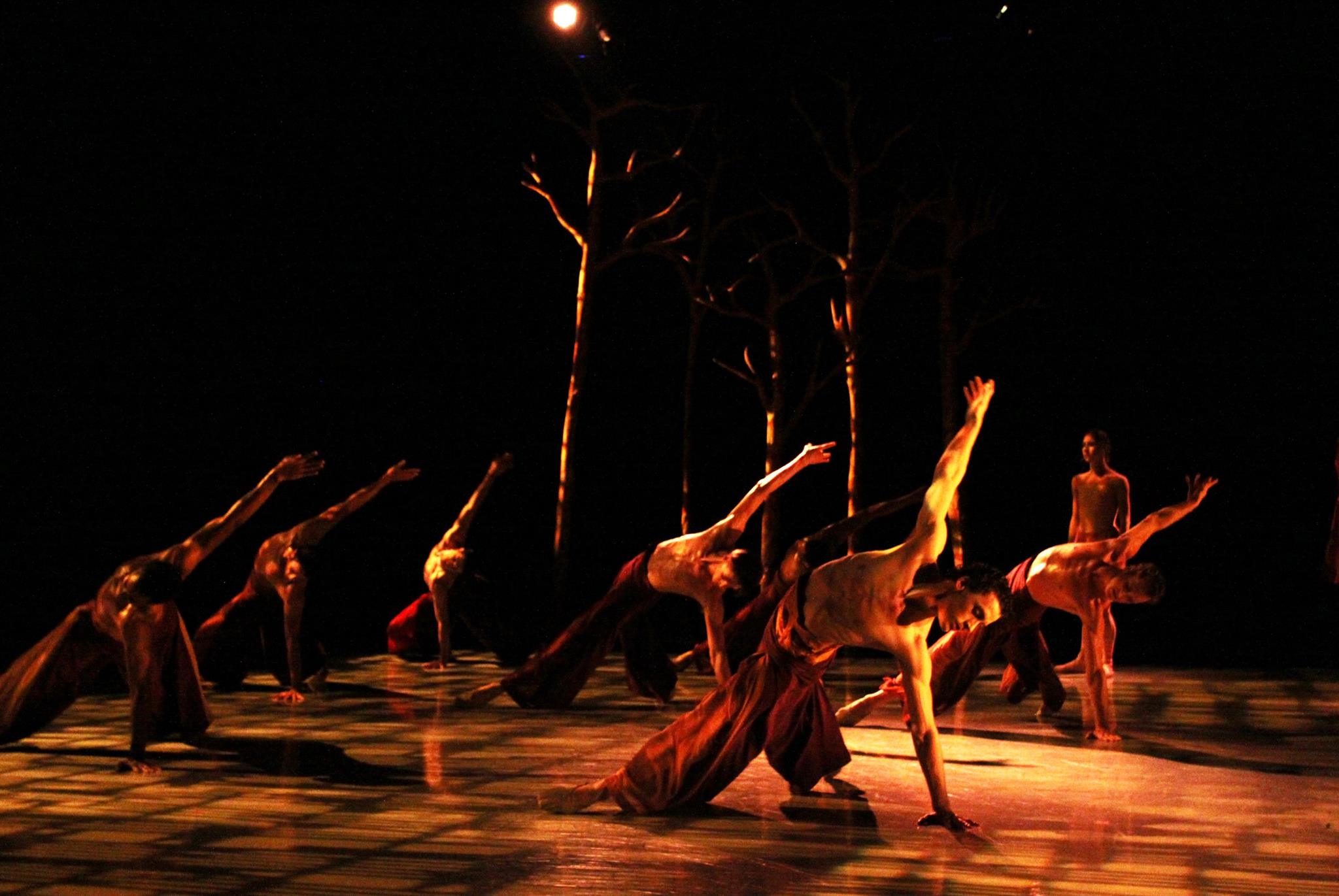 Edgar Zendejas in residence in Richmond once again with Realms of Amber, a new work that is both deeply spiritual and soulful, while bearing his own unique sense of cool and enviable calm. First introduced to Richmond audiences though the New Works Festival in 2014, Mr. Zendejas has found inspiration in some of the beliefs that are closest to his heart for his upcoming world premiere. "I follow a very strong spiritual path, and I believe that the soul or spirit of anybody – a woman or a man – is actually female," explained Mr. Zendejas. "There's an energy inside of you that's female, which to me, means there is something that is good. I'm very attracted by this beauty, and by the beauty of women. And in my culture, Mexican culture, we celebrate women. They are icons – our mothers, sisters, grandmothers. This female figure is very strong in our lives, and gives us a very strong sense of support. So I wanted to do a piece that was about the strength of women."Photo. Richmond Ballet dancer in Reife by Edgar Zendejas 2014. Richmond Ballet. All rights reserved. Photos by Sarah Ferguson.
RICHMOND BALLET


REALMS OF AMBER
  represents an exploration of contrasts, as Mr. Zendejas' music will be selected from chants sung by Russian monks of the Valaam Monastry. "This music came into my hands, and I loved the sound. There's a very male sound about it – it's just voices, no instruments. And I like this idea of contrast, between the music and the dancers. So there will be a male presence, yes, with a real sense of female energy. That's what's in my mind and heart."
Honest and true, Mr. Zendejas is wonderfully approachable; his warm smile is instantly memorable, as is his laugh. The Richmond Ballet dancers have embraced his organic style, and his unique movement vocabulary quickly, with many reminded of their 2014 New Works Festival experience with the choreographer. "I've started to have these images of movement already, because I know how versatile the dancers are," Mr. Zendejas said before his arrival in Richmond. "It's very refreshing to have dancers that are so willing to try things. I really enjoyed working with them last time, so I was very happy to come back for another work."
Mr. Zendejas also looks forward to the opportunity to collaborate with the artists of the Richmond Ballet production department, which include Production Director MK Stewart, who will oversee the lighting and stage design, as well as Costumes Director Emily DeAngelis, who has been commissioned to design the work's costumes. "I'm inspired by other artists," added Mr. Zendejas. "It's a collaboration. I want collaborators to have the chance to access their own inspirations. We all come together at one table."




Preview: Choreographer Edgar Zendejas Returns to Richmond With Chanting

Style Weekly writer Karen Newton spoke with Edgar Zendejas about the creation of his new work, 'Realms of Amber," while also stopping in to see a rehearsal at our downtown studios. As they spoke, he said, "In the beginning, as it starts to take form, I get very excited, but then when it starts to come to the end, I notice details I don't like. But I have to trust the feeling I had in the beginning. It's a whole beautiful soup."READ MORE
Dance review

 Richmond Ballet's Studio Two
"Perfection. That one word sums up the opening of Richmond Ballet's Studio Two performances at the company's Canal Street studio theater...every component worked together to create an all-encompassing atmosphere and a flawless sense of balance." 
-Julinda Lewis, The Richmond-Times Dispatch
READ MORE
Paige Goodpasture, host of The Creative Habit on 97.3 WRIR Radio, spoke to Edgar Zendejas before the premiere of his work, "Realms of Amber." Join Paige and Edgar for this in-depth conversation, recorded as Edgar placed the finishing touches on his stunning new ballet. 
LISTEN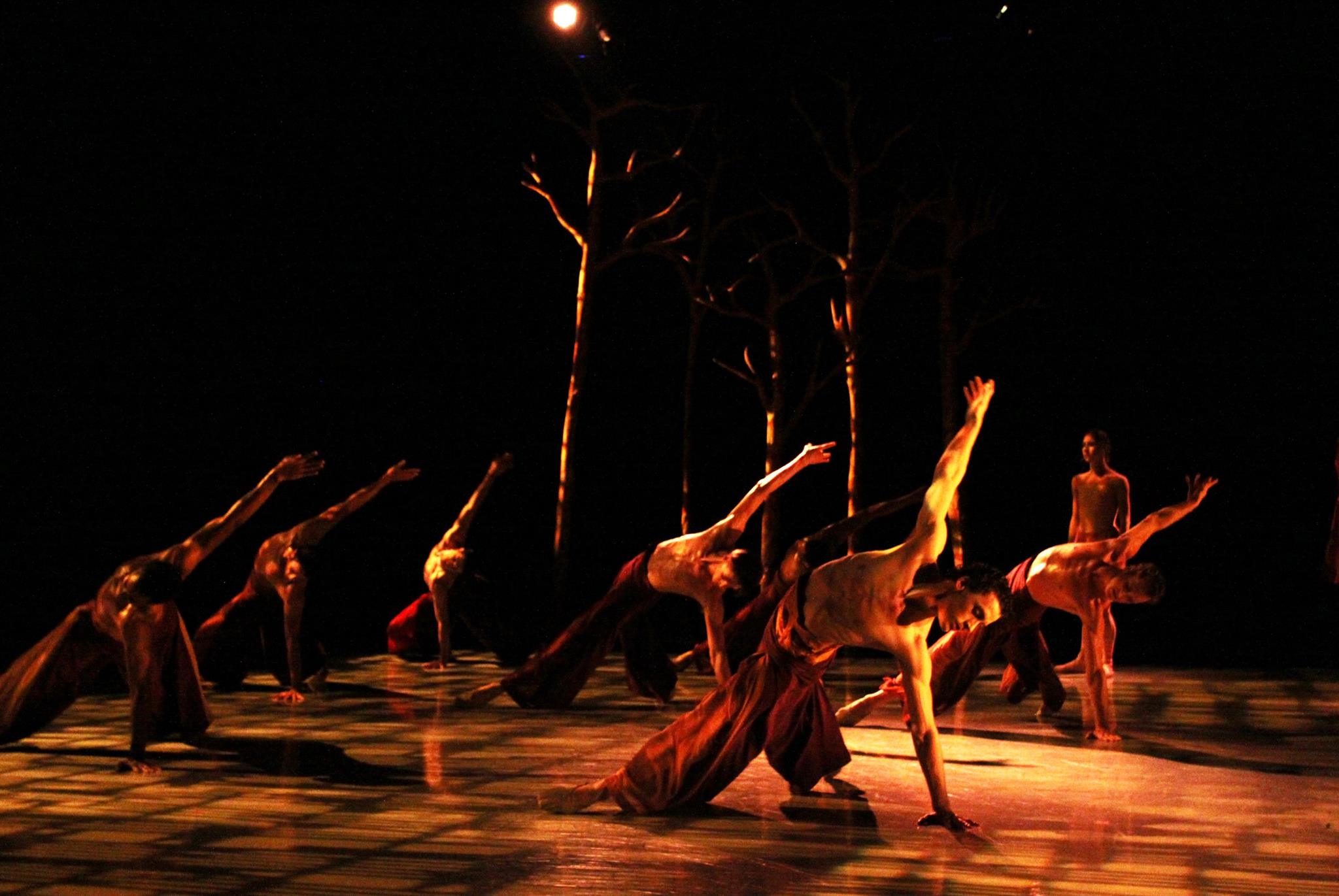 Richmond Ballet REALMS OF AMBER  by Edgar Zendejas. Richmond Ballet. All rights reserved. Photos by Sarah Ferguson
FIRST WORK  "REIFE" 2014
Photos. Richmond Ballet dancers in Reife by Edgar Zendejas 2014. Richmond Ballet. All rights reserved. Photos by Sarah Ferguson.
Video: Reife ( excerpts ) 2014
---